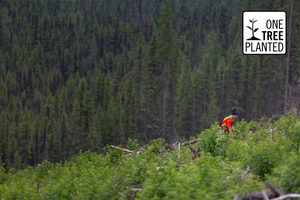 We Plant A Tree For Every Order
We've partnered with One Tree Planted to give back to our environment and make a greater effort to lessen our environmental footprint. At no extra cost to our customers, we make a donation to One Tree Planted to plant a tree for every single order.
There's power in simplicity.
Simplistic designs with a powerful message. Beyond The Mountain is more than just a clothing brand. We believe that the greatest things in life are on the other side of the mountain. Beyond The Mountain is an every day reminder to face your fears, get outside your comfort zone, and overcome the obstacles that are in your way. Whatever you are going through, there's something great on the other side.